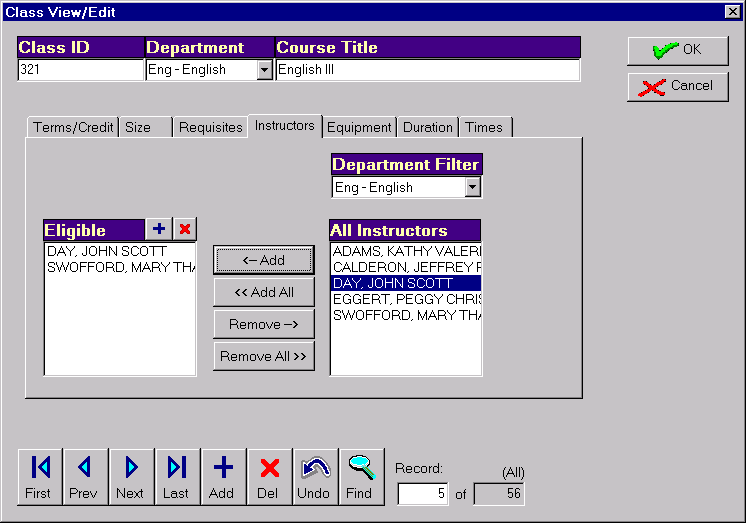 Usability
Do you get annoyed with software that has artificial barriers that prevent you from doing what you want to do? Then you should try Automated Scheduling's software. It allows you to:
Violate any constraints you want when you manipulate schedules! The software will inform and remind you of such violations, but it will not prevent you from incurring them. The constraints are for the solver, not the user.
Simultaneously view or edit multiple records of the same type as well as different types.
And look at the results of multiple queries side by side.
And that is just a sampling. While empowering the user with such features, the software is designed to be easy to use. The Database Wizard steps the user through the process of entering data and completing the database.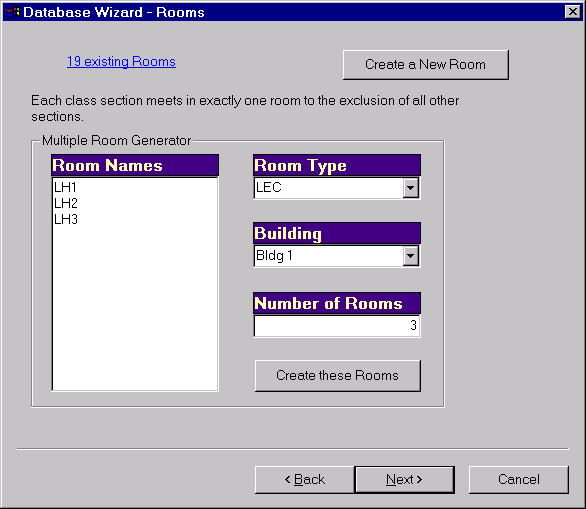 Automated Scheduling's goal is to provide a user interface that does not require the user to resort to the manual.
Automated SchedulingTM stands behind its software
Our software only comes with full technical support included. We do not charge per-incident as many companies do. Furthermore, Automated SchedulingTM makes every reasonable effort to resolve any errors which affect users very promptly.
---
Home | About Automated Scheduling | Products & Services | Support | Seminars | Contact Info.

If you have any questions or comments about this web site, please send e-mail to webmaster@autoscheduling.com. Copyright © 2000-2019 Automated Scheduling. All rights reserved.